Chatting with Matt Howorth
July 9th, 2019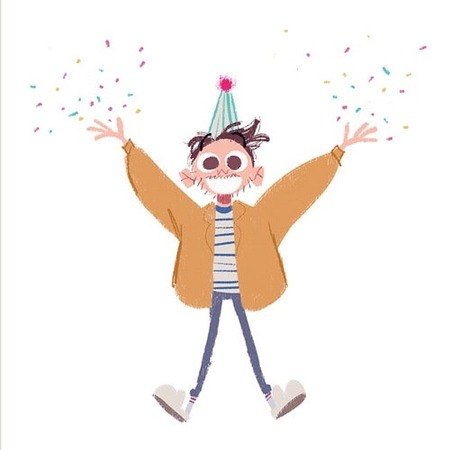 Hi Matt! Can you tell us a little bit about yourself, how you got into illustration, and what you are up to now?
I'm a character designer and illustrator based in the UK. I studied illustration and graphic design at university, and some of my first illustration jobs were small book projects and freelance design for animation. I currently work full-time as a character designer on kid's shows for studios such as Nickelodeon, Universal Studios, and more. When I'm not drawing for animation, I draw for kid's books. I do a lot of drawing haha!
It sounds like you truly love illustrating! Can you tell us a little bit about your illustration process?
When I have a concept or brief to work towards, I like to get down a ton of different sketches, clearing space for the good ideas to come through. I work very loosely at this stage, and once I see something in a sketch, I usually take it straight to clean up and colour. I often hear that artists are perfectionists, but I have to say I don't feel I fit that description. I like to enjoy the process and the finished result, rather than worry too much about the technical aspects of a piece. I try to keep things loose, colourful, and just have fun with it.

How would you describe your illustrations in three words?
Colourful, whimsical, and fun!

On your bio, it says that The Little Mermaid inspired you to start illustrating, and I can see your love for mermaids on your social media pages. Are there other movies that impact your art (and maybe life?) as much as The Little Mermaid does?
Working in animation as my full-time job, it's hard not to be inspired by animated movies. Any movie that comes out of Pixar is always a win with me, and I also love the movies from Laika. The thing that fascinates me about animation is that it can perfectly combine art and storytelling, which is also the thing I love about working on picture books as well. But another movie that had an impact on me is, unsurprisingly, another Disney one. When I was 16 I got the opportunity to see concept art and visual development artwork from the then upcoming movie The Princess and the Frog. Seeing the artistry and designs from the film left such an impression on me, it further set me on the path to draw for a living. I can't imagine doing anything else.
What an amazing opportunity! It's great when your work is also your passion - and it shows in the books that you've illustrated. Not related to illustrations, but… if you were a merman for a day, what would you do?
Discovering shipwrecks is a given for sure! And I'd have to find an aquatic sidekick to join me along the way… maybe a forgetful blue tang?

Do you have a favourite piece of work that you've done?
I usually move on from my work pretty quick but I recently finished a mermaid illustration for the online art challenge #mermay which I'm pretty fond of.

What is your favourite book growing up?
I'm sure by now this will come as no surprise, but my favourite picture book as a kid was The Rainbow Fish by Marcus Pfister. I have no doubt that this helped spark my interest in marine life. As I got older I read a lot of Terry Pratchett books, I'm still a big fan of his. The satire style of his writing makes much more sense as an adult, and I can't recommend his books enough if you haven't read them already.
You can find more of Matt's work at: https://matthoworth.com/portfolio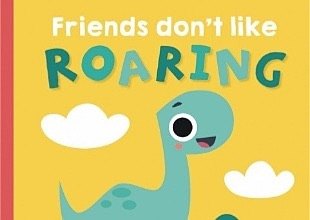 Friends Don't Like Roaring
Little Lap the dinosaur is finding it hard to make friends - and he just doesn't know why!
find out more
Tags:
children
,
art
,
artist
,
bookstore
,
Illustration
,
kids
,
Kids Lit Art
,
kidslit
,
picture book
,
publishing
,
self publishing
---
Comments (0)
No comments have been submitted yet.
Why not be the first to send us your thoughts
Leave A Comment

Thank you for your comments,
they will appear shortly once approved.