Get to Know Beverly Jatwani, Author of Pedro the Puerto Rican Parrot!
May 5th, 2021
Find out all about Beverly Jatwani's new release Pedro the Puerto Rican Parrot and which animal is featured in the Together We Can Change the World series next...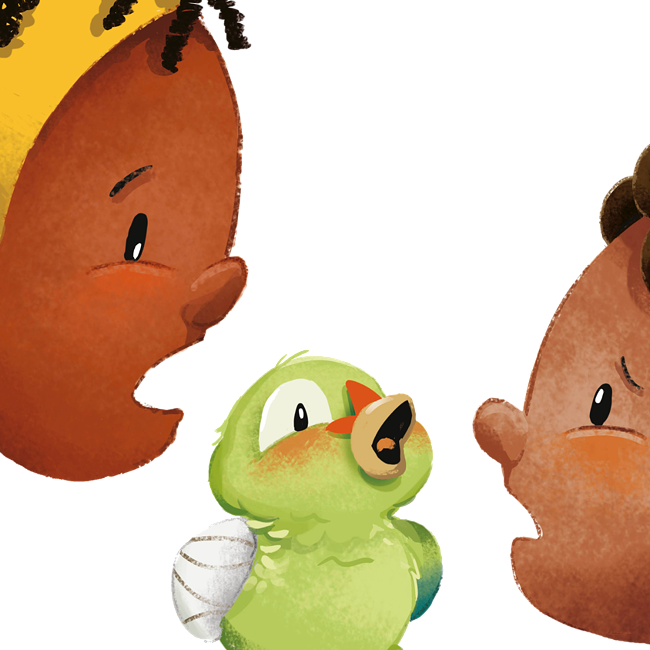 Tell us all about Pedro the Puerto Rican Parrot and the Together We Can Change the World series!

Pedro the Puerto Rican Parrot is the first book of a series of seven story books, traversing 7 continents, teaching 7 virtues, through 7 endangered animals. This story's message is about unconditional LOVE, the most important virtue/emotion that keeps us all connected. This book is extremely close to my heart as I firmly believe that LOVE is fundamental to our existence and to the survival of humanity.

The first book of 'The Together Series' begins with the protagonist, Pedro the Puerto Rican Parrot making his debut appearance. This squawky green parrot also concludes 'The Together Series' when he bids farewell in the epilogue of Book 7.

This epilogue has all seven characters come together, to figure out 'What can really change the world'? To find out the answer to this profound question you will have to read all 7 books which guides you to an insightful realisation of the deep connection between all of the 7 protagonists.


Where did the inspiration for Pedro the Puerto Rican Parrot originate from?

The inspiration for this book came from my other passion project, Home Grown Children's Nursery. While setting up the nursery 10 years ago, we were looking for a mascot that would resonate with our ethos. My dear friend / business partner, Lucy and myself chatted a great deal about what type of endangered animal would be the right fit to our eco conscious & socially responsible nursery. Lo and behold, we stumbled upon this vibrant Puerto Rican parrot and christened him Pedro. This endemic Puerto Rican parrot has and continues to be a big part of our nurseries and seeing how much the children loved this parrot made me want to create a special narrative about him. I knew that LOVE would have to be at the heart of this story, hence the title, Pedro, The Puerto Rican Parrot, LOVE can change the world.


How does running a children's nursery affect your writing?

When you write a children's story, it brings out the inner child in you and there's no better way to do it than to be surrounded by children. Children are intrinsically connected to themselves and nature, and when you are in their midst their energies immerse you. I am constantly motivated and inspired by little people and nothing fills my heart with more joy than to see a smile light up their face. Writing these books was a reflection and extension of what we encourage the children in the nurseries to practice on a daily basis. We are constantly aiming to infuse every child with a strong set of values, and I am so fortunate that we get to be an integral part of their foundation and formative years.


What was your favourite childhood book?

Being a 70's child, I grew up reading every Nancy Drew, Famous Five and Hardy Boy's series. It was all about mystery and adventure. I read every one of these series and would read it over and over again until I was able to memorise every line in the book.


Do your children love Pedro the Puerto Rican Parrot?!

Our children are 15, 18 and 20 years and although a children's book does not really appeal to them at this age, they love the Pedro story. They identify with this parrot considering he has been a big part of my life over the last decade and has now become a part of the family.


All of your author profits are going towards the charity Wildlife Vets International, what drew you to this charity?

I always knew that if and when I did publish these books, the proceeds would go towards supporting endangered animals across the world. When I had to finally select a charity of my choice, I knew I wanted to choose a smaller charity knowing every little donation could make a big difference. I spoke with Tasha the lovely editor at Little Steps Publishing and sought her help into exploring various options. I was very fortunate to establish a great and immediate connection with Olivia who is so dedicated and passionate about her role as the director of WVI. Although small in size they do great work as they strive to save animals and endangered species across the world.


Who or what is your biggest inspiration in general?

I wish I had one person to name, however I am constantly inspired by various people from all walks of life. I firmly believe that all people that come into our lives, are there to teach us something and I am aware that whether the meeting or relationship was positive or not, the lessons we learnt from them will always enrich our lives.


What do you hope children will take away from Pedro the Puerto Rican Parrot?

I love Jane Goodall's quote…."Only if we understand, can we care. Only if we care, we will help. Only if we help, we shall be saved.".

The only way our children can protect and preserve what we have, is for them to be empowered with the knowledge about our beautiful planet. There is no better way to do it than to first inculcate these strong virtues in the children whilst simultaneously teaching them to care for Mother Earth. Pedro the Puerto Rican Parrot is about LOVE, so I do hope that this book will inspire them to live their lives consciously and purposefully and do so with and an abundance of LOVE for themselves, towards others and all living things.


Can you tell us anything about the next book in the series?

I am very excited about the next book of the Together Series, which is about COURAGE and the elusive Bengal Tiger. This book is titled, Tala the Bengal Tiger and is set in the Sunderban mangrove forests of India. Being a proud Indian, I always wanted to write a story about the land of diversity and colours and festivals and spices…. and weave all this vibrancy into a simple story. COURAGE can show up in the most unexpected ways so watch this space!


Tell us an interesting fact about yourself!

I love food but can't cook!!! Can just about toast bread.

We want to give a big thank you to Beverly for answering these questions with wonderful insight!
You can find Beverly over on Instagram
@thetogetherseries
.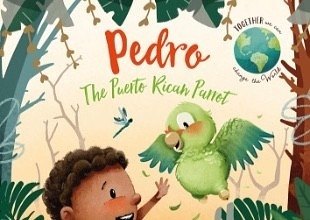 Pedro the Puerto Rican Parrot
In the first book in the series, it is love that can change the world. Dominic takes Pedro the parrot under his wing, nursing him back to health, before releasing him back into the wild.
Purchase Here
Tags:
author
,
children
,
animals
,
book
---
Comments (0)
No comments have been submitted yet.
Why not be the first to send us your thoughts
Leave A Comment


Thank you for your comments,
they will appear shortly once approved.