Meet Chi Mary Kalu
October 29th, 2019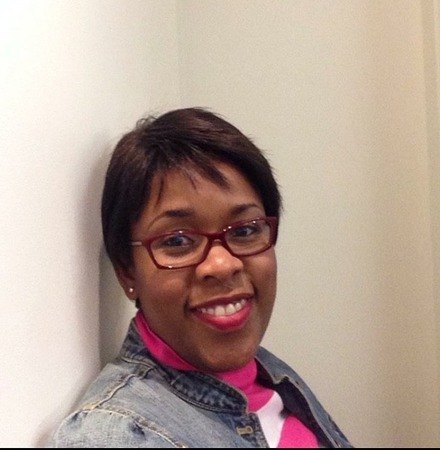 We chatted to Chi Mary Kalu, author of Africa Day about her influences and writing.
Chi is a mother of two boys and loves spending time with her family. She is an avid reader and her best memories were formed as a child when she explored classic storybooks and African literature as a pupil. A family lawyer based in Brisbane, Chi is also a steady volunteer in her local community and has helped to facilitate various events that engaged children in cultural activities. She has a passion for stories that introduce readers to a variety of people, places and perspectives; aiming to enhance their vocabulary and discover the beauty in diversity. Starting with her boys, Chi believes that raising readers is crucial for a firm foundation in literacy, instills healthy curiosity and promotes self-motivation.

1. When did you decide you wanted to become an author, what prompted this?

This would be during my university study. I contributed articles to the campus press boards. It was just a hobby but I got some encouraging feedback. Fellow students would comment on the articles, but the comment that touched me was from a friend who said, "you made me look at it (the topic) in a different way". I pour my heart into my writings and I am pleased when readers get a glimpse of my reflections in those words. I wanted to do more of that.

Also, I chose to write for children because I wanted to contribute diverse, engaging stories to the body of work that stoked my interest in reading as a young child. Children should not read as a chore, they should be exposed to exciting, enjoyable stories.

2. What was your favourite childhood book?

I love the Famous Five series by Enid Blyton.

I will struggle to pin it down to one book though. I started with any collection of fairy tales I could find, and progressed to African literature in secondary school. My favourite literature piece would be Ovonramwen Nogbaisi a historical drama by the renowned Nigerian dramatist, Ola Rotimi. There are so many brilliant Nigerian and African writers that have motivated me.

3. If you could tell your younger self any advice, what would it be?

Start writing now! Keep reading, don't feel geeky about it. You'll thank yourself later.

4. How did you come up with the idea of your book?

I went to an African cultural festival with my sons. The story is a summary of their experiences on the day, which was quite memorable. They could not contain their excitement during the event, they asked a host of questions, tried new snacks and meals and learnt a bit of drumming. Like some other children, they wanted to try almost every craft and activity. The atmosphere was buzzing and we all had fun. Most of what happened at that festival was familiar to me, but not so much to the boys as they were not raised in Africa.

I thought to write a story that'll somehow capture the events of the day, showcasing just a few of the beautiful features of the African culture, for the boys and all children. I pondered on our responsibility as parents and a community to teach or provide opportunities for all children to discover the interesting features replete in various cultures. If they can learn a bit more about their friends, about what they eat, what they are good at, what tickles their fancy, what they like to wear and the stories behind these differences, this will definitely increase their knowledge of things in general and provide an early understanding of diversity in particular.

5. How has your background and location shaped your work?

As an African Australian, I have a fairly good understanding of my African heritage and culture, and I appreciate the values of the Australian society.

That understanding helps me to confidently describe the values we share as human beings as well as our unique features. Fond childhood memories formed around family and events inspires my writings and interest in community events in Brisbane and beyond.

In Africa Day for instance, I'll like the readers to ask about the fabric, the items and activities mentioned in the story that may be new to them. I want to provide some more fascinating information about Africa and Africans.

Sometimes I ask people, "What comes to mind when you hear 'Africa'? A place?, people?".

Well, I hope they'll promptly think of my favourite things: our Families, our Food, Fashion And Festivities! You'll see it all in Africa Day.

6. Are there any people who you think have helped or inspired you to improve as a writer?

I am inspired by a lot of writers, too many to mention. Even as an adult, I am excited each time I read the works of Dr Seuss or excerpts from Roald Dahl. I enjoy reading some blogs too.

I must say my original inspiration came from my parents, in particular my father who was an avid reader himself and in fact a proof-reader by career. I still faintly recall him coaching me on a book called the Queen Primer during my Primary school days.

He just loved literature. Around the house, he would often recite memorised quotes from his favourite authors and books like Julius Caesar etc. It was as if he was auditioning for a role. His passion was infectious. I soon began to read anything I came across - popular teenage series like Pacesetters, James Hadley Chase, comics, newspapers etc.

7. What is your writing process?

I always start by journaling. I write initial outlines of the story as it comes to mind, bits and pieces of ideas. Sometimes I may have a topic, or may not decide on a title and then get back to it as the story takes shape.

Then I will add to the body of the story progressively , and then the revisions. At this stage I have learnt not to get into a cycle of incessant changes that can easily detract and confuse me.

I say this because I had my story for a while pondering whether it was good enough to go to publishers, I tweaked and changed it.
I learnt later that it doesn't have to be perfect. If I revise it to a point where it sounds presentable, not necessarily perfect, then it's good to go. It's no good sitting and wasting in my stash of drafts when there are readers waiting out there.

8. If you didn't write, what would you do instead?

I am a lawyer and will continue in my profession. I just love the opportunity to explore this art of writing.

9. What's been your favourite feedback?

That my story is different and informative.

10. Finally, give us a fun fact about yourself that nobody knows!

I love musical theatre, A LOT!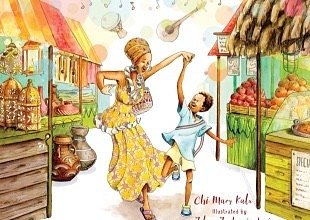 Africa Day
A little boy and his mum discover many colourful, fun and exciting things when they attend the Africa Day Festival.
find out more
---
Comments (0)
No comments have been submitted yet.
Why not be the first to send us your thoughts
Leave A Comment


Thank you for your comments,
they will appear shortly once approved.