Inside the Illustrations of Baby Dreamer with Emma Middleton
May 6th, 2021
See inside the brilliant development of recent release Baby Dreamer and his Clever Friends with the super talented illustrator Emma Middleton!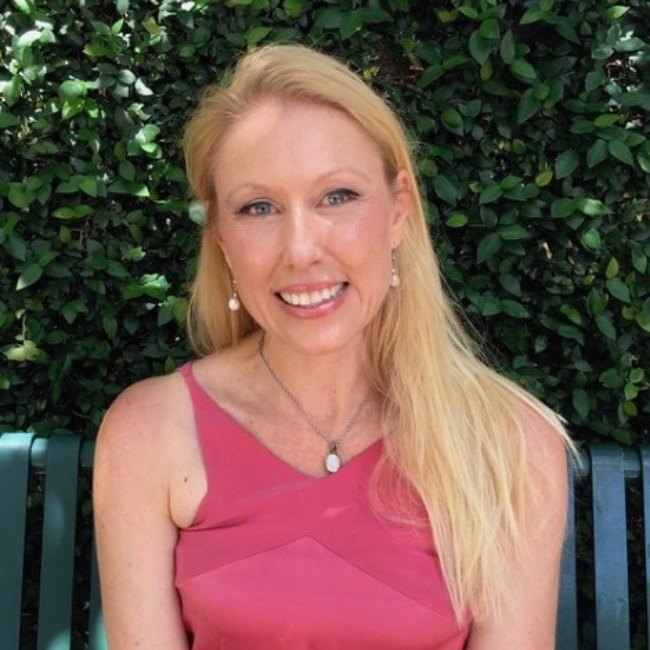 I was excited to illustrate, Baby Dreamer and His Clever Friends, because of the charming story and delightful animal characters.

We started brainstorming what the characters would look like with character roughs.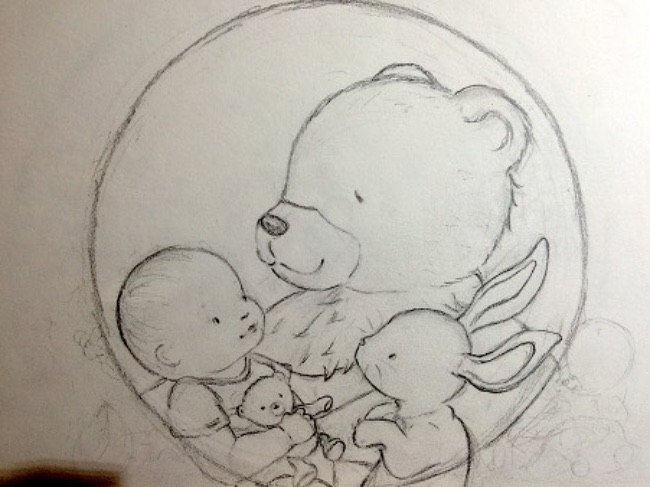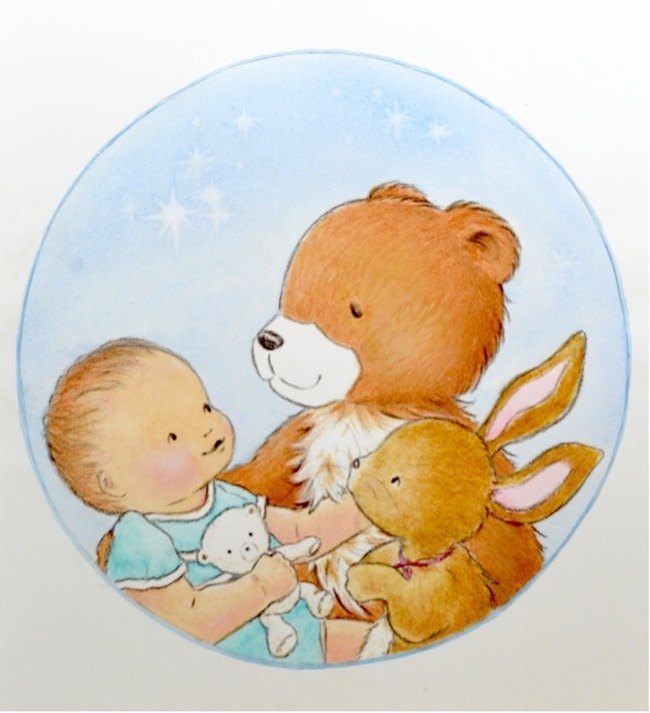 I soon learned that the author, Kay Fletcher, loved the inclusion of decorative flowers and patterns and I was delighted to include these in the illustrations. It's funny to think of the different world that the characters live in with their lush green grass; foxgloves and daffodils, compared to sub-tropical Queensland where I live.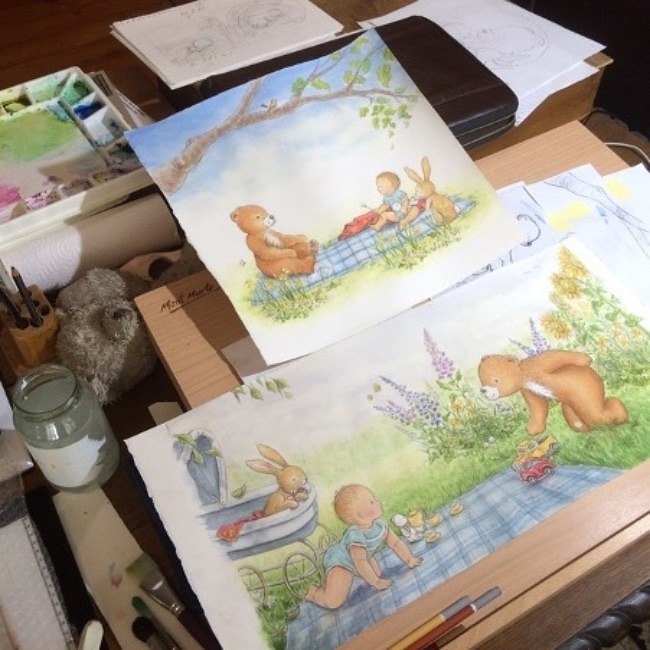 One of the highlights of this project was working with the designer of the book, Verity Clark. Verity provided expert guidance at every step of the way. We started with rough sketches to get a feel for the visual narrative.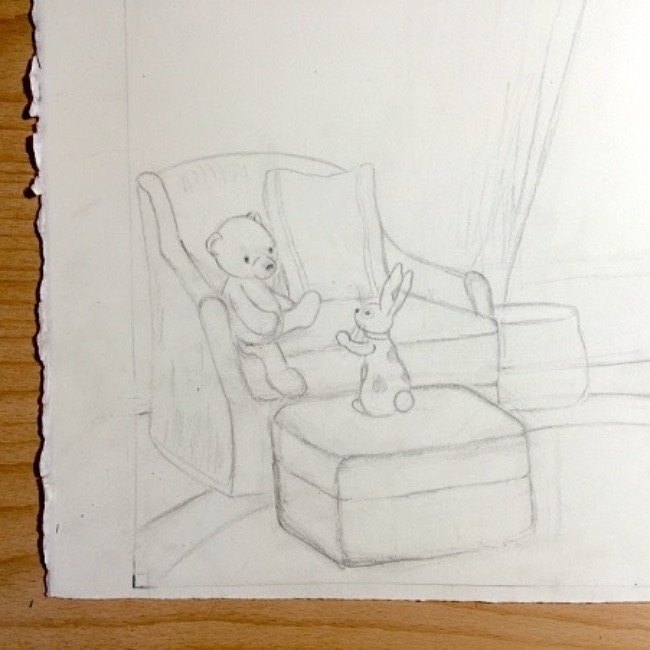 We made many changes along the way such as the inclusion of the bear and bunny toy above. We felt that they might get confused with the dreamtime bear and bunny, so we ultimately eliminated them.

Once the roughs were approved, we moved to colour samples and more detailed work. I felt that the softness of watercolour was a perfect match for this story, however, I also added some pencil outlines for definition and pastel overlays for the cloud effects.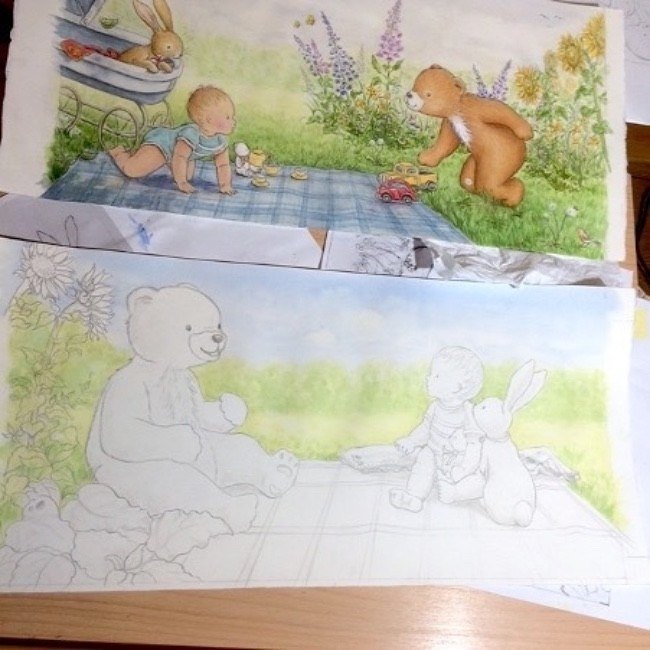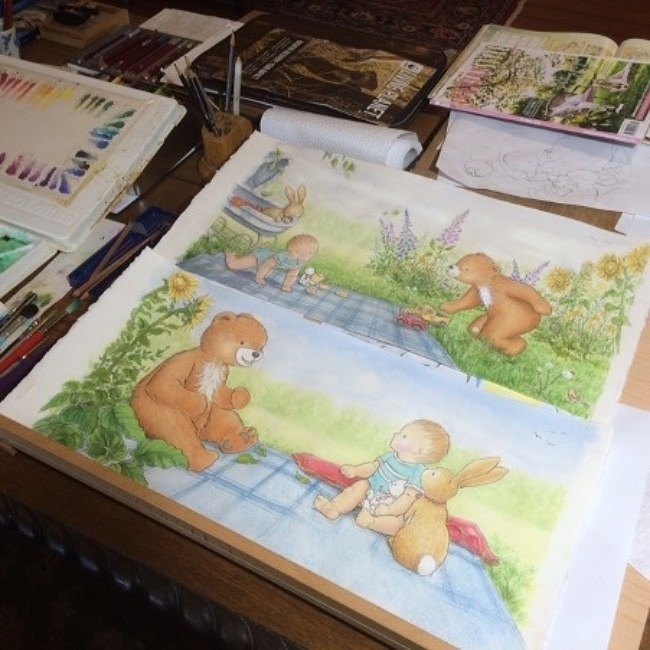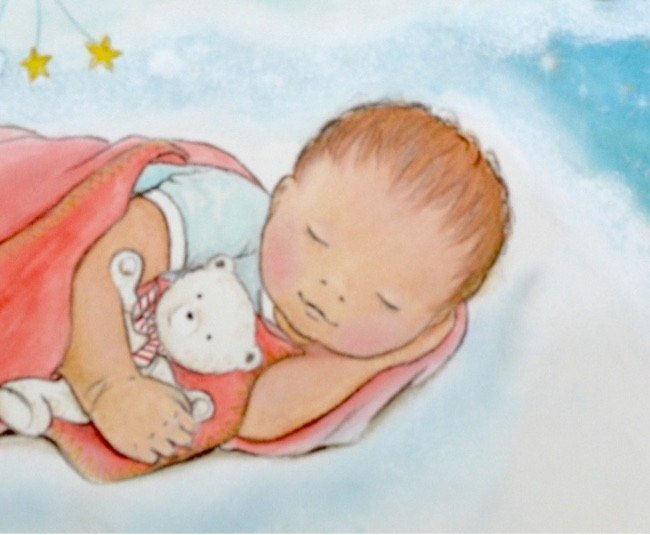 There are many lovely and diverse scenes in Baby Dreamer and His Clever Friends, as the characters talk about different animals around the world.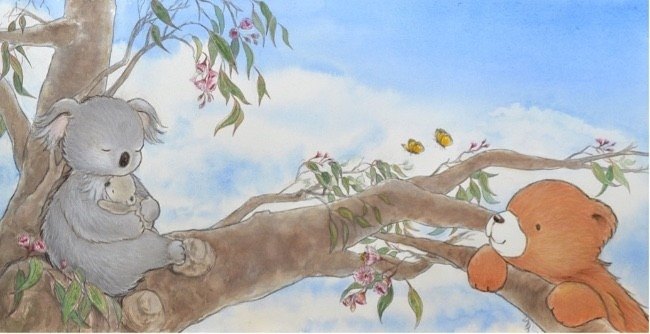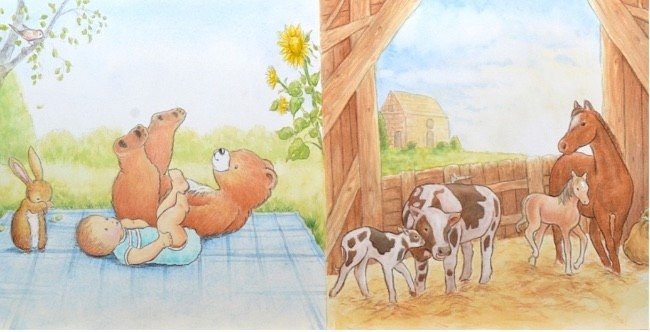 Baby Dreamer was a pleasure to bring to life and I hope the story brings comfort and arouses curiosity for many children to come.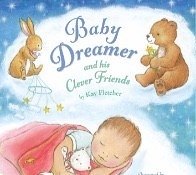 Baby Dreamer and his Clever Friends
When Baby Dreamer falls asleep, he visits Baby Dreamland. At Baby Dreamland, his friends Eviekins Bunny and Barnie Bear are always there to talk, share stories and create new ones. Baby Dreamer discovers the joy of listening and learning.
Purchase Here
Tags:
children
,
Illustration
---
Comments (0)
No comments have been submitted yet.
Why not be the first to send us your thoughts
Leave A Comment


Thank you for your comments,
they will appear shortly once approved.